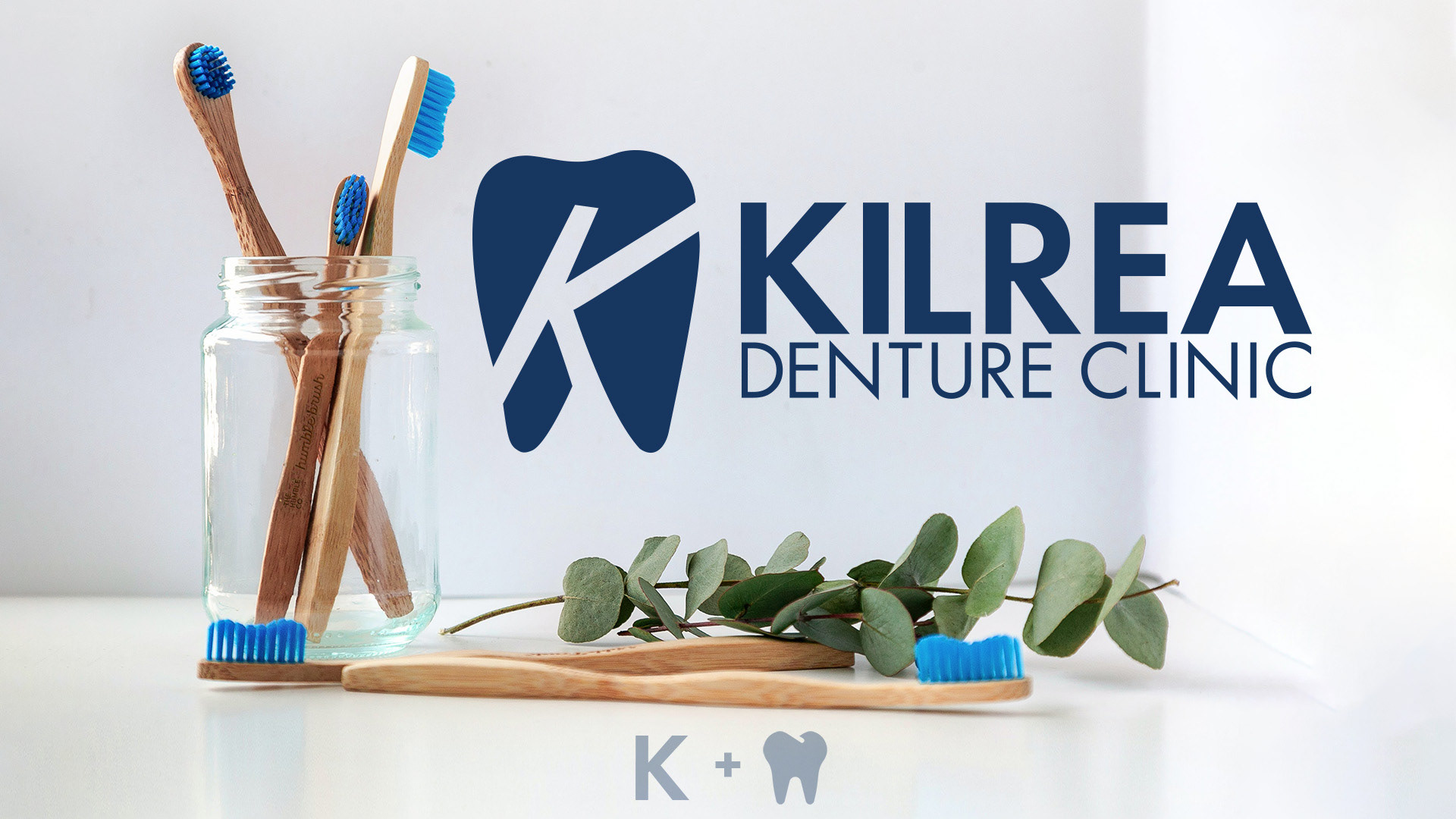 Kilrea Denture Clinic has been serving the Vanier and Ottawa area since 1986. Over the past two years the new owners have bought the clinic and are working on building up the business from the previous owner.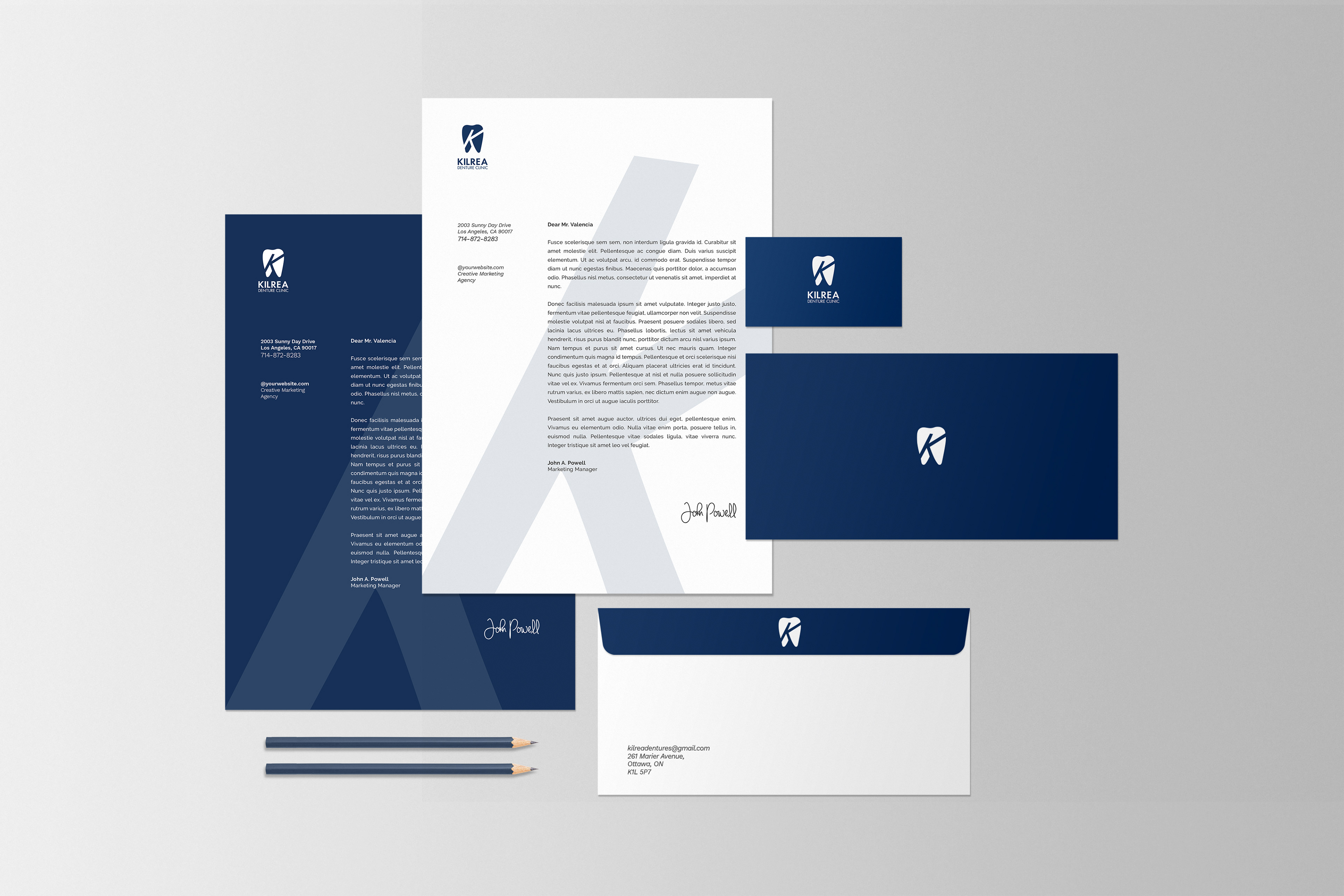 With the rebranding project, I wanted to create a clean yet strong brand. Having a denture clinic you need to communicate to your clients trust, approachability, security and safety. Creating a brand that lets viewers know that they will be treated with care, respect and leaving feeling more confident and with a smile they can be proud of.
The challenge with this project was to create something new with a concept that is so heavily used within the dental industry. I wanted to incorporate the strong family values in the Kilrea Denture Clinic so combining letter K and a symbol of a tooth was very important to the design.
Illustrator, InDesign, Photoshop
​​​​​​​
After extensive research into the denture industry and the family business, The Kilrea Denture Clinic logo was designed to give a modern, strong and confident feel to viewers. Going to a denture clinic can be a stressful experience so having a logo that reads confident shows clients that they are in good hands. The logo design heavily reflects the family values by incorporating the letter K with a tooth symbol. Showing their families pride in serving the Ottawa community. The design is appealing to ages because of its clean, strong yet simple design.
To have the design reflect the nature of a denture clinic, it was important to include a tooth shape in the logo. It is the most iconic shape representing the business of teeth.  Combining the tooth element and the letter K best fits the modern, caring business of the Kilrea Denture Clinic.
After many sketches, discussions with peers, and more sketches, I finally settled on this one to reflect the brand. This logo has a strong symbol reflecting the denture industry while tying in the family business

.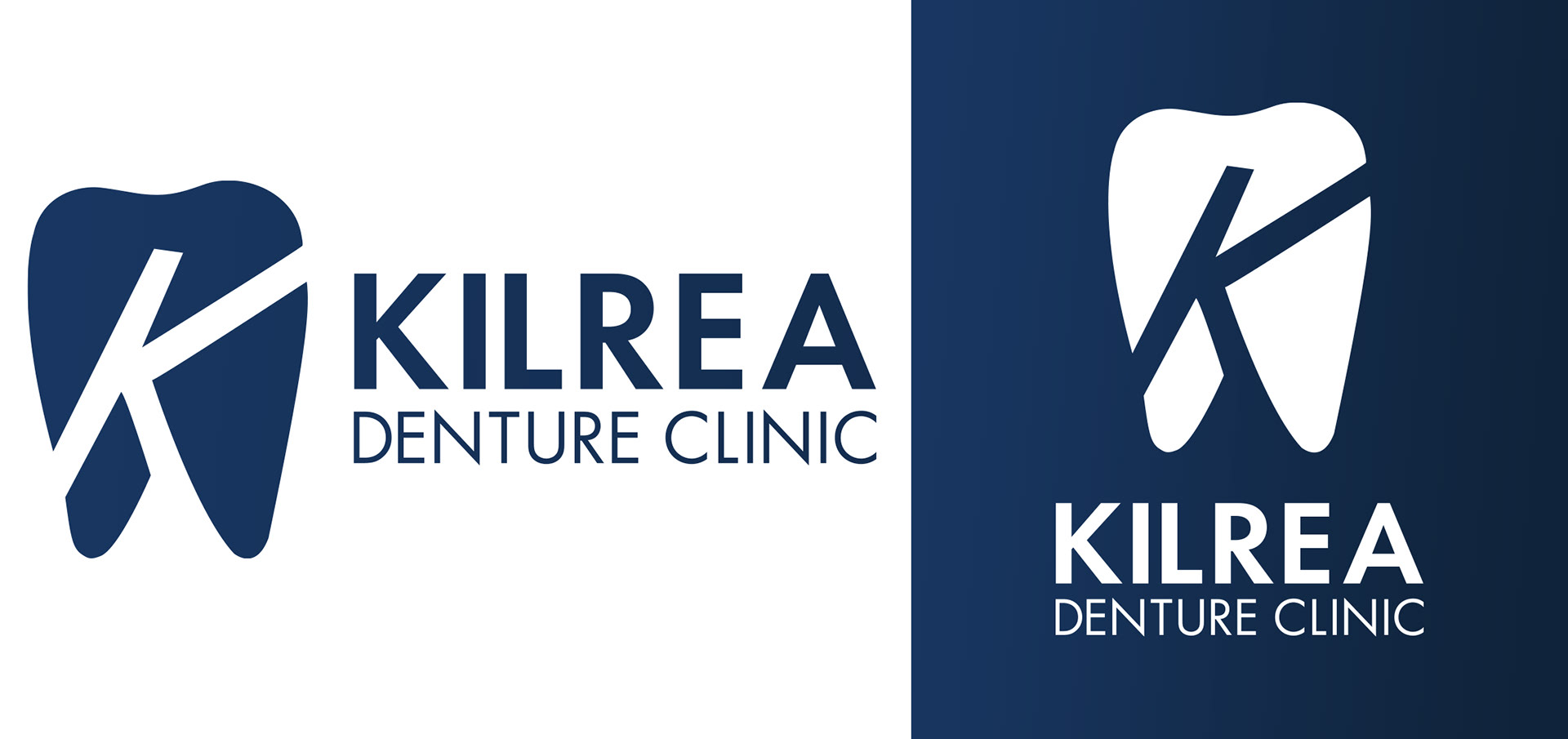 I wanted the brand to mirror the professional, confident, health conscious atmosphere so I went with the colour  PANTONE P 108-16C blue.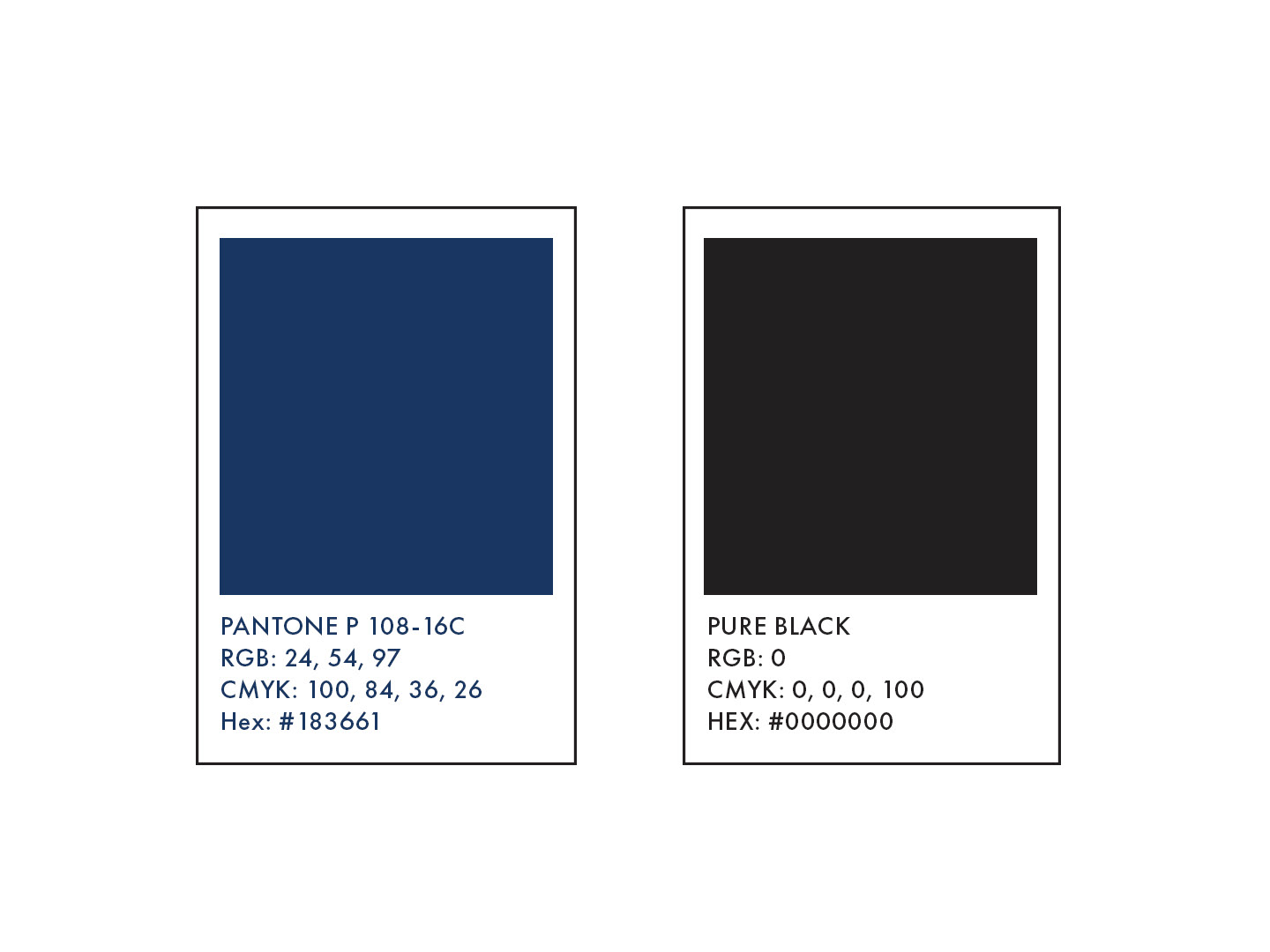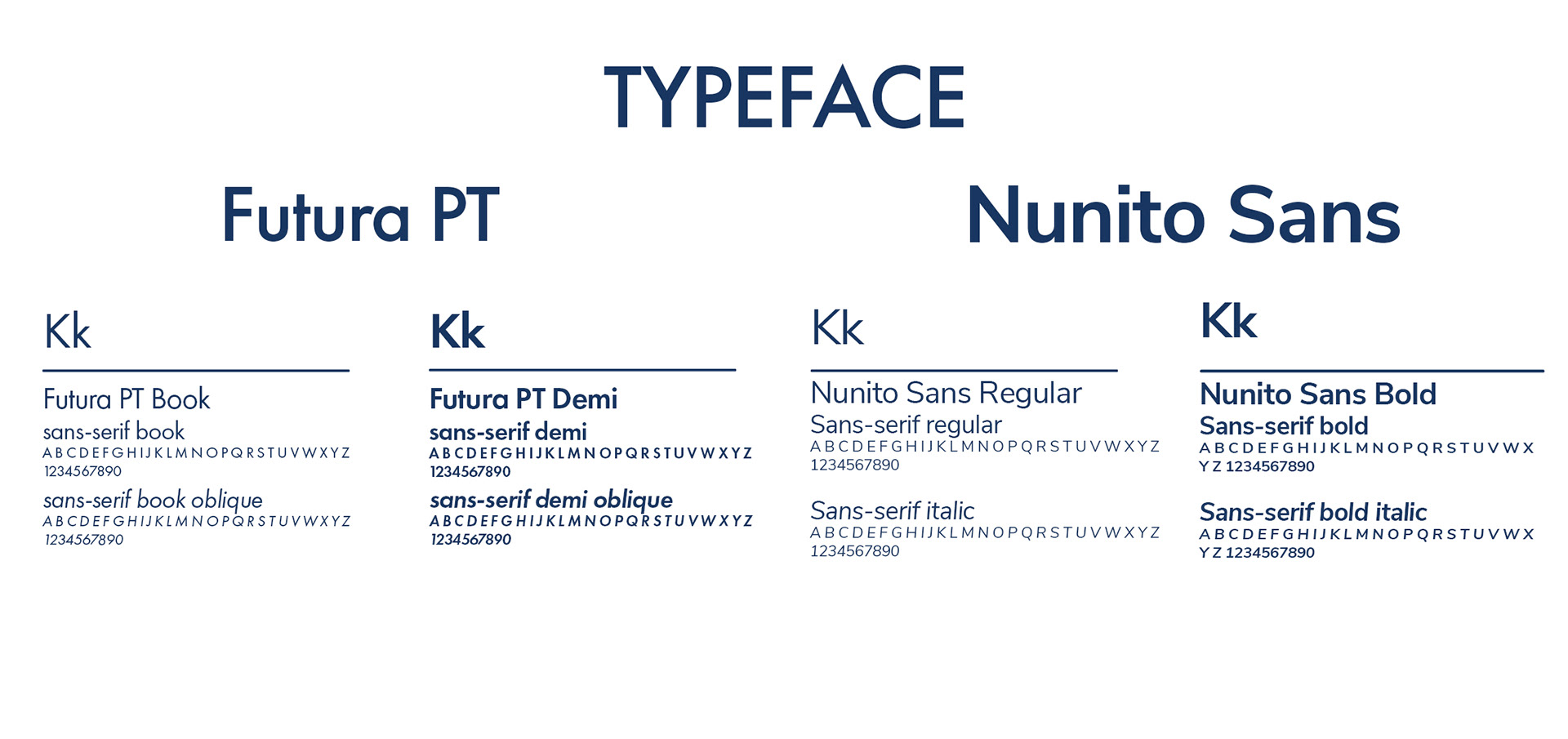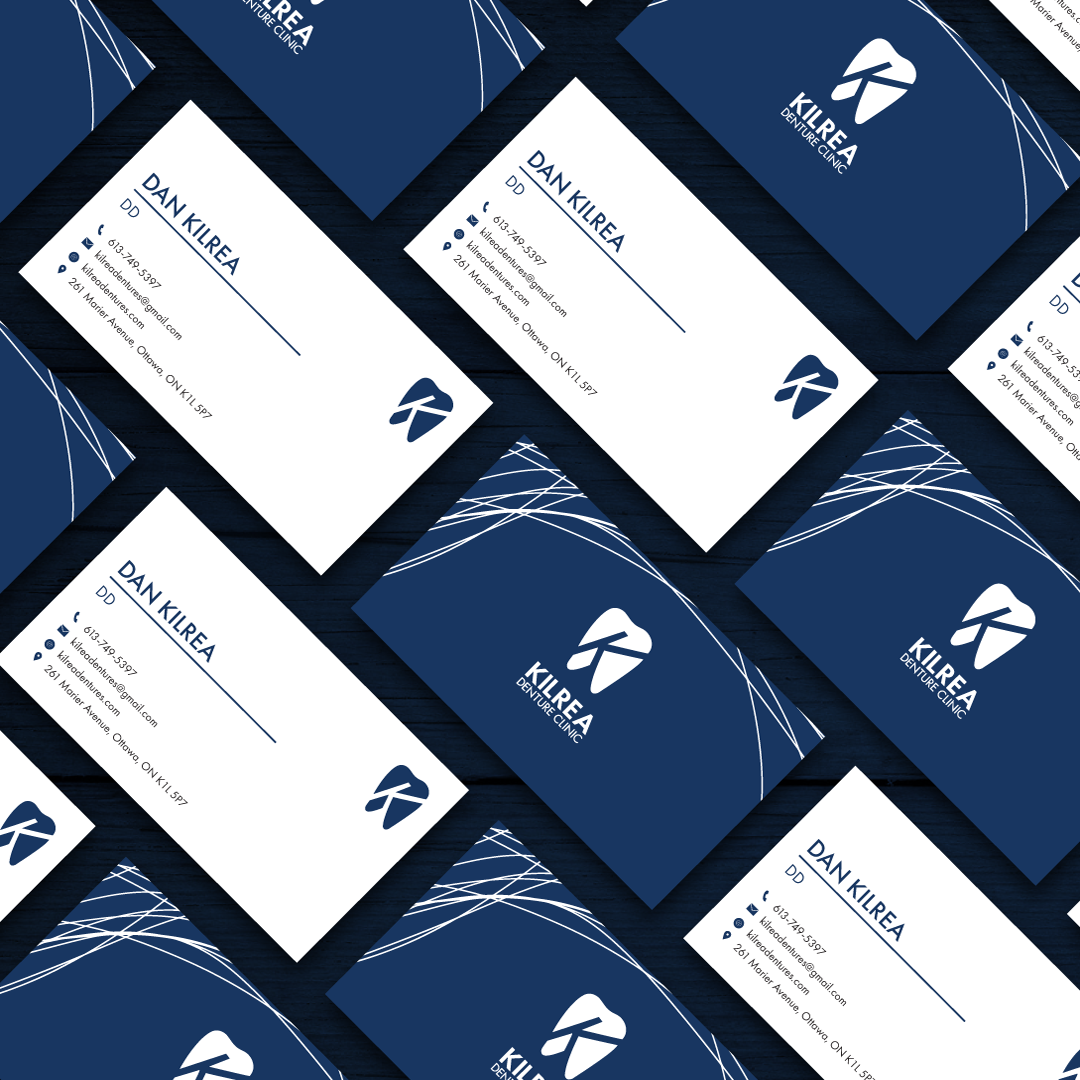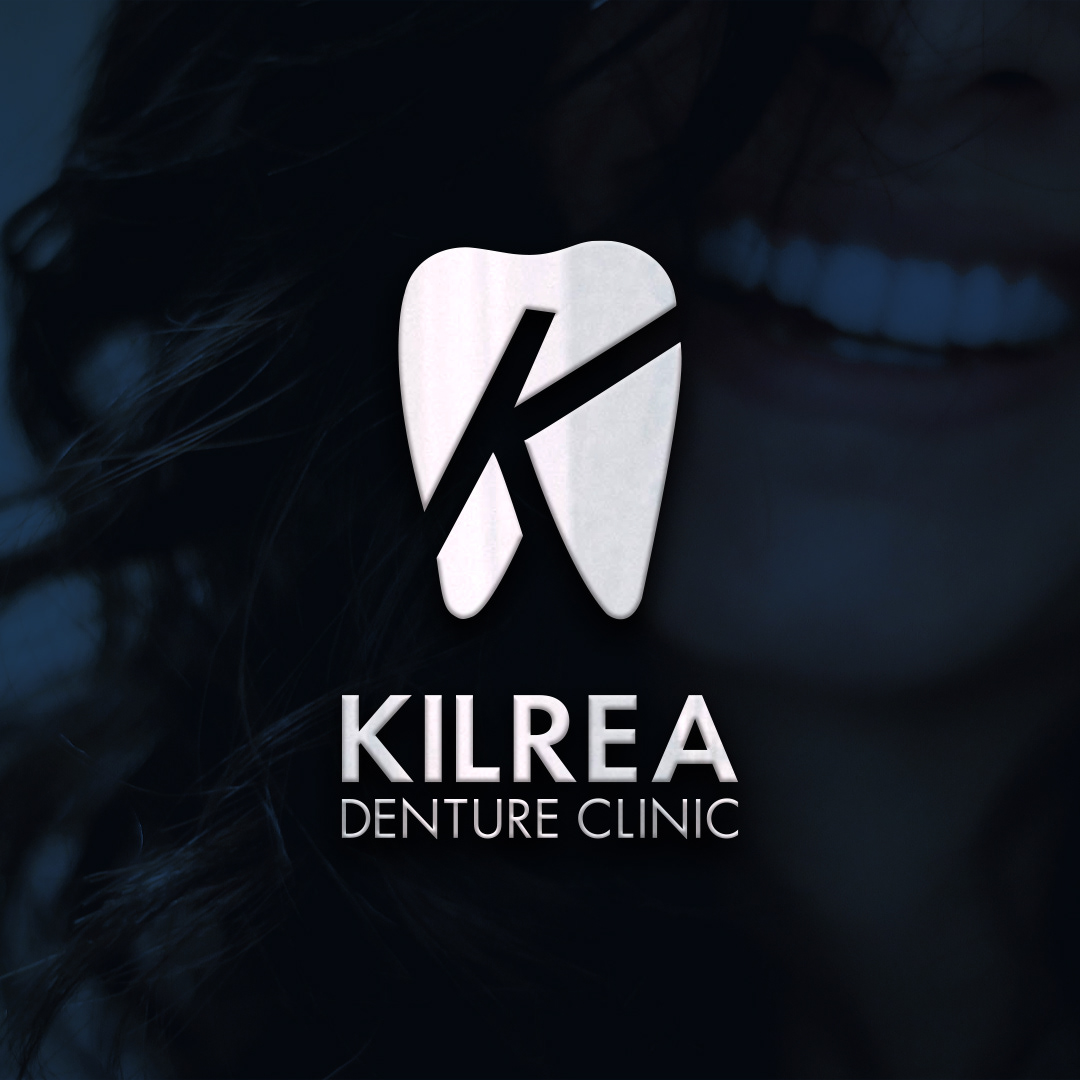 Helping the client know the what, when, where and how.