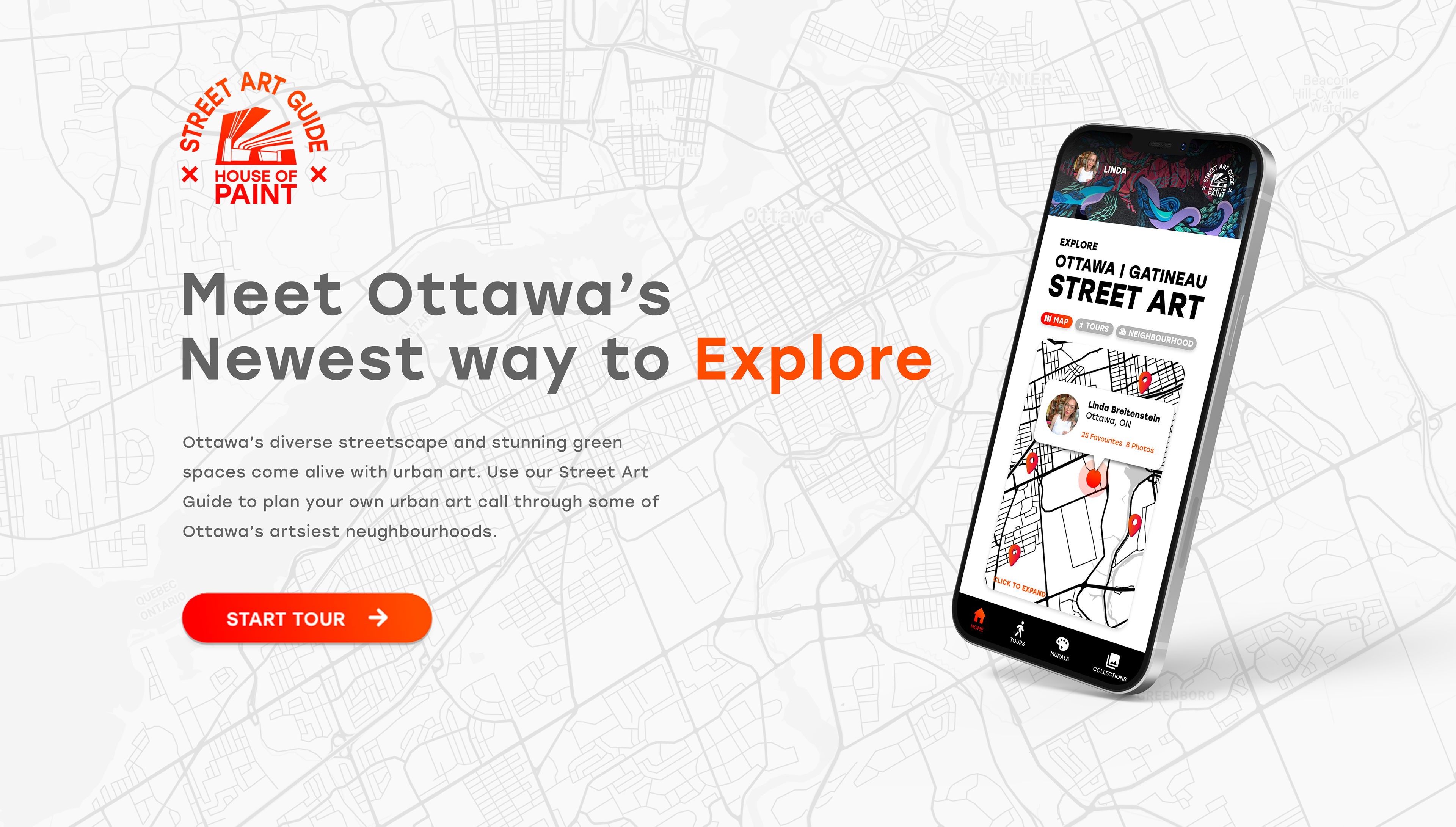 Hiding around every corner in Ottawa and Gatineau, you'll find stunning urban art. Whether it's murals, sculptures or graffiti; Canada's capital is full of colour. Our Street Art Guide is a collection of all of Ottawa's Street art locations, self-guided mural tours and neighbourhood-focused guides. We believe in bringing the community together through art, having safe outdoor experiences and getting outside to have fun.

This case study is featuring a Wayfinding Mural App. The goal was to create a well-organized collection of Ottawa and Gatineau's Street Art locations. The Street Art Guide allows users to easily find murals based on neighbourhoods, enjoy walking tours and view mural profiles. Street Art is meant for community enjoyment and this wayfinding system brings accessibility to art while having a fun outdoor experience.
The type of work shown here is a mix of UI and UX design.
​​​​​​​