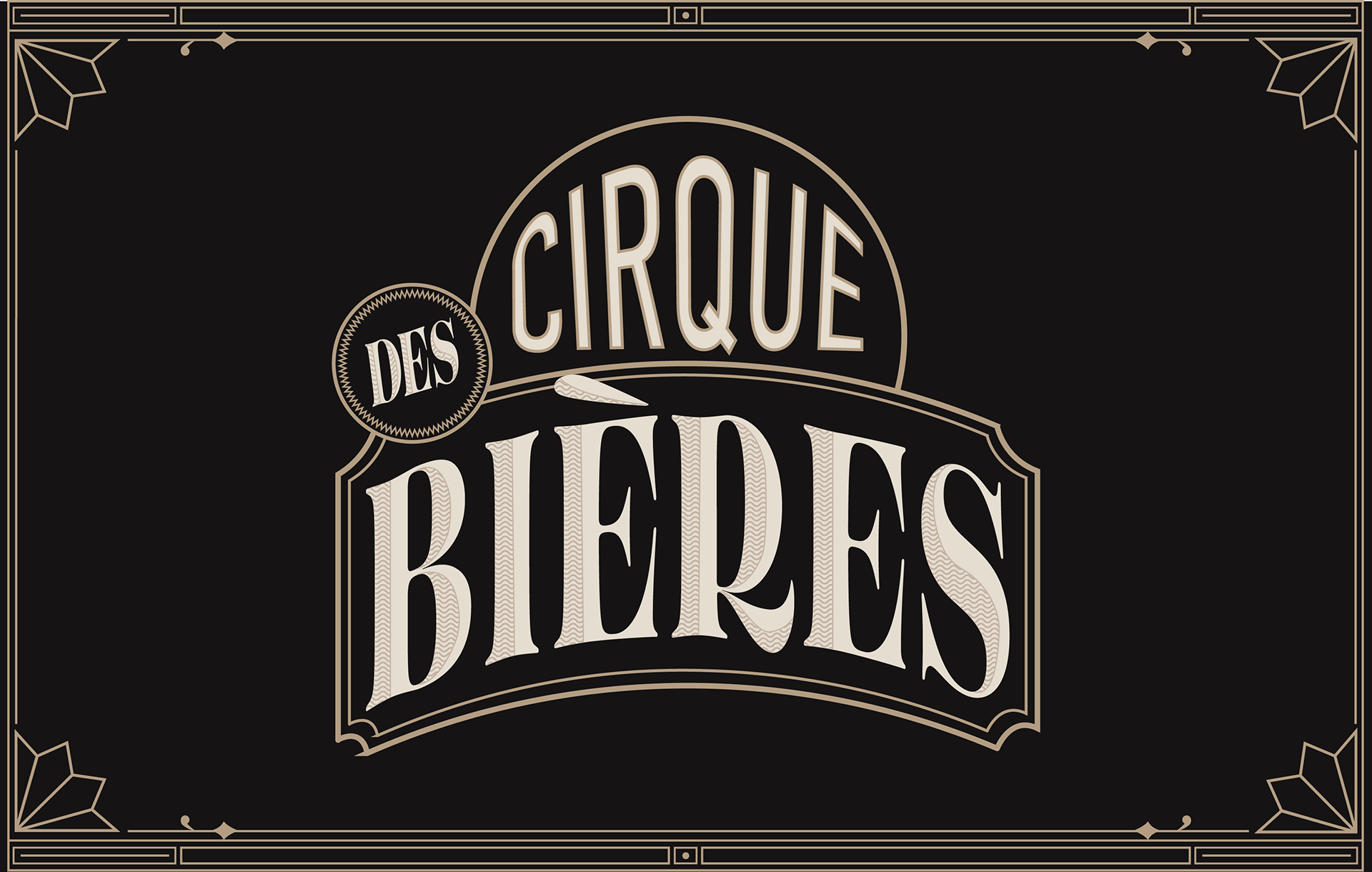 Taking craft beer festivals to the next level and introducing you to the magic of the circus. With bright lights, amazing human performances and acts that defy normality, Cirque des Bières is here to help you escape the ordinary and enjoy the extraordinary!
EVENT BANDING

–

PRINT + DIGIT

AL

This case study is featuring an event branding exercise portraying a fictitious festival. I was tasked to create something from nothing to fill a gap in festival goers needs . This brand is meant to target Ottawa craft beer drinkers with bold illustrations, patterns and colours.
The type of work shown here is a mix between print and digital design.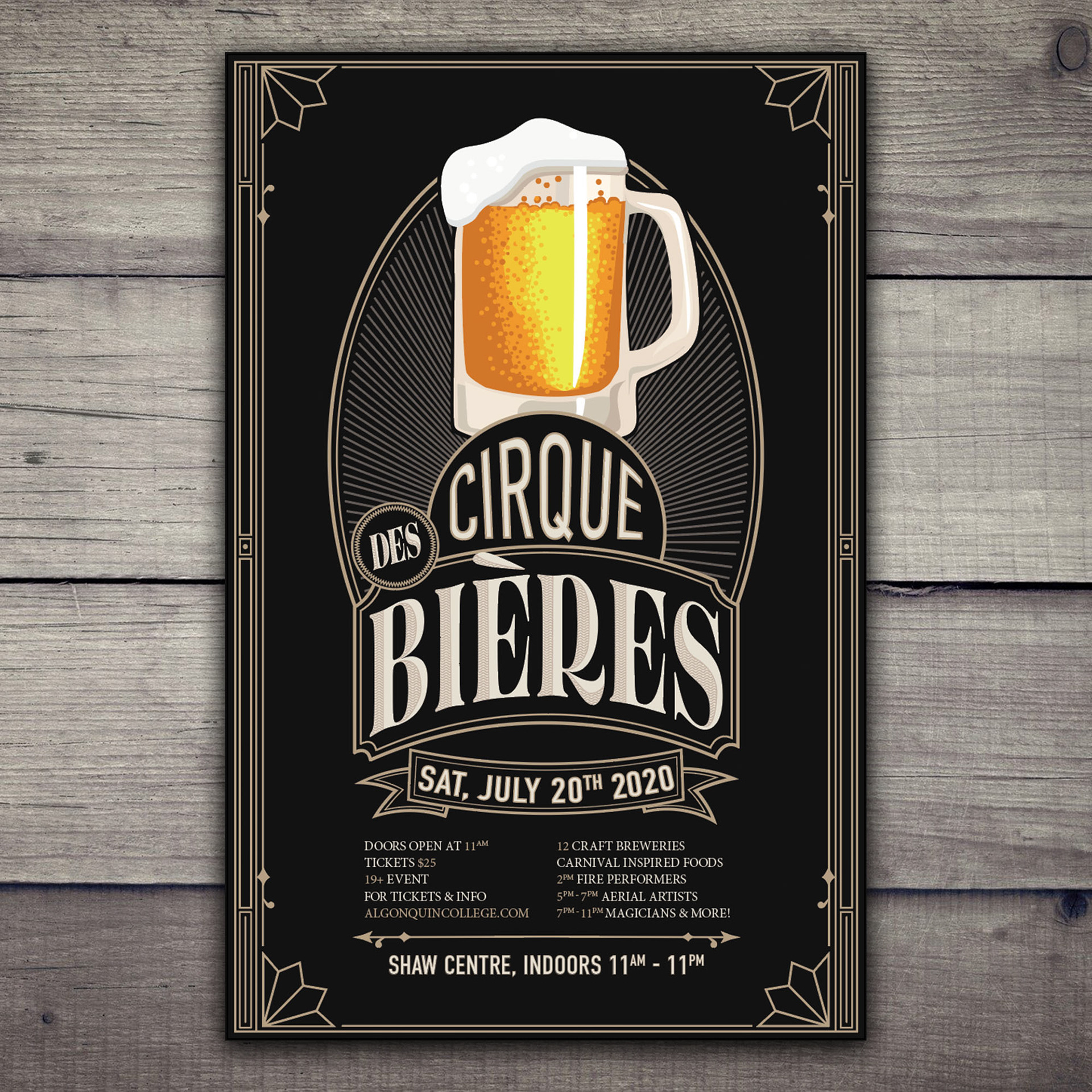 Below is an example of Google Display ads and Social Media posts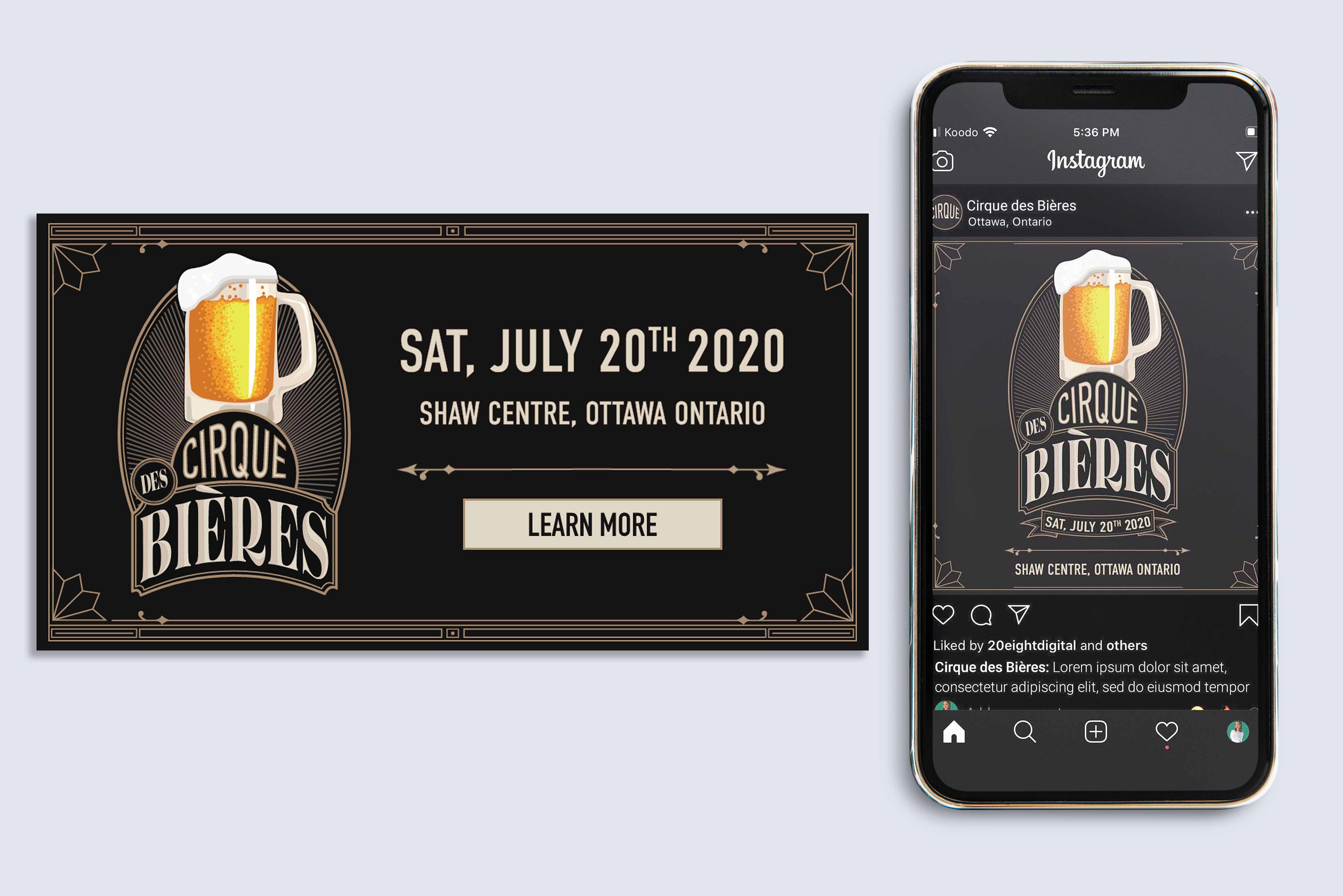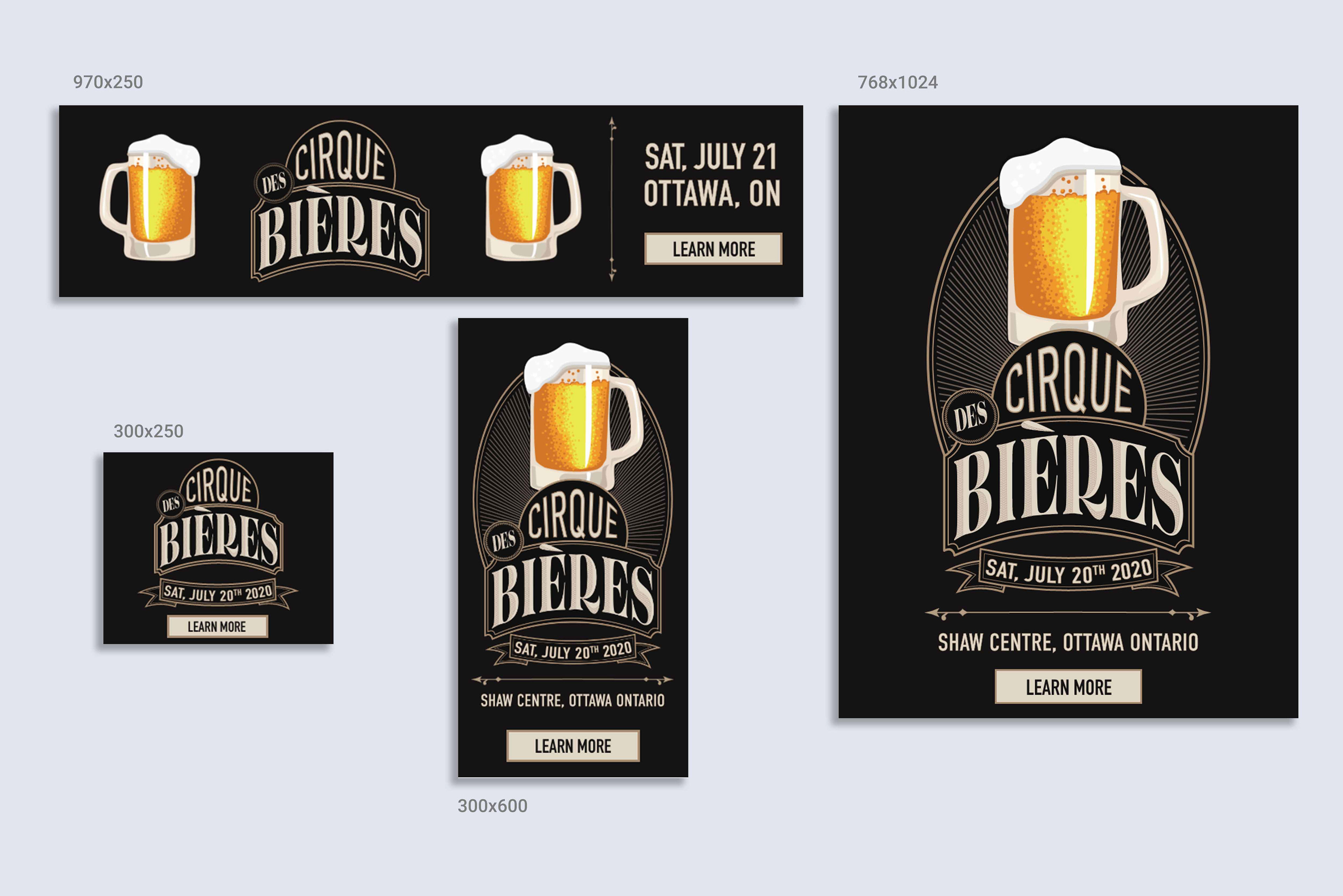 With all projects, the first step is research. I wanted to create a festival that Ottawa has never seen before. I found, that Ottawa loves craft beer and has many festivals dedicated to this love. Drawing on our capitals passion but introducing  something completely new and alluring, the concept of Cirque Des Bières was born. 
Deep diving into the history of how circus festivals have evolved, I became fascinated with the concept of the darker side of circus acts. Pulling reference from sideshows and human abnormality performances seen in the United States in the 19th century, I thought it would fun and interesting theme to draw from.
I thought combining Ottawa's great beer scene with bright lights, amazing human performances and the splendor of a dark circus would fulfill a gap in the current market.
Defining the target audience, scope and theme I then created a colour palette, mood board and sketches.
After many revisions and scaling back on the design significantly, I developed Cirque Des Bières.